I love the movies.  The smell of popcorn, the big screen and dark room, the feeling of settling into a comfortable theater seat, and the anticipation that builds through the previews and the opening sequences of the film.  But the moment of truth is when the last scene ends and the closing credits start to roll.  How I feel in the few minutes that follow differentiates one movie from the next.  A cool movie is the one that leaves me feeling inspired and more alive at the end of it.
I would love for you to post your cool movie recommendations in the comments.  I am always looking to add new members to the family.  Here is the latest version of the list (click on the image for a link to watch the movie):
Latest Additions to the List:
Babette's Feast  –  This Oscar winner recounts the story of Babette, a Parisian political refugee who is taken in by two pious sisters in a remote area of Denmark.  Babette shows her gratitude to the sisters in a story that combines artistic creation, the earthly pleasures of food, drink, and friendship and the divine grace which blesses us from above. 

The Permanent List:
Seymour: An Introduction  –  This warm, gentle documentary is about a gifted musician, Seymour Bernstein,  who gives up a promising career as a performer to instead teach others the music that he so loves.  In his own words, Bernstein describes the personal connection to music that he shares with his students. "Music speaks concordantly to a troubled world, dispelling loneliness and discontent, its voice discovering in it those deep recesses of thought and feeling where truth implants itself….We sense in music an extension of ourselves, a reminder of our own potential for perfection."

Pump – This documentary really make a strong case for alternative fuels and against the big oil lobby.  I learned some things and am really interested in using solar energy personally and intrigued by the idea of making it available to others.  We live in an exciting world!

Citizenfour – This documentary really made me think about the tension between individual freedoms, national security, and the power of the government.   I spent the next 24-48 hours venting random exclamations of surprise and disbelief.

Something, Anything – An understated film about a woman who breaks from the expectations of her Southern, middle-class world in search of deeper meaning in her life.    This movie is a jewel of lasting beauty.

180 Degrees South – A surfer-mountaineer sets out on a journey to Patagonia, South America and learns more than expected about what is important to him.

Happy People: A Year in the Taiga – This documentary explores the life of the inhabitants of a rural village along the River Yenisei in Russia.  These people live off the land in the Taiga biome.

I Am – Wonderful documentary about the impact of our own moment by moment decisions on the world.  All things are connected.   What's wrong with the world?  I Am.  What's right with the world? I Am.  Connection, Unity.

Hawking – Narrated by Stephen Hawking himself, this is a story of great achievement and determination in the face of a debilitating disease, ALS.

Living on One Dollar – Amazing documentary that puts living below the poverty line in dramatic perspective.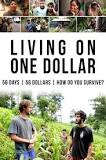 Even the Rain – In this 2010 Spanish film, a movie director and his crew shoot a film about Christopher Columbus in Cochabamba, Bolivia as the locals,including some of the extras hired, rise up against plans to privatize the public water supply.

Life Itself – Beautifully done documentary about Roger Ebert.  For someone who loves the movies as much as I do, this is a priceless story of a human being who made an impact doing what he loved most.

To the Wonder – A romantic drama and art film that depicts the passion, loss, joy, and loneliness of relationships in such spare and elegant terms that some will be inspired and others bored to tears.  A master work by director and writer Terrence Malick, one of the strongest cinematic voices of our time.

Magic Beyond Words: the J.K. Rowling Story – A dramatization of the rags to riches story of British author J.K. Rowling. If you love a good story about the struggling underdog eventually making good, this one is a keeper.

The Tree of Life – An impressionistic portrait of everyday life that is contained within the vastness of space and time and the mysteries of spirituality.  Another film written and directed by Terrence Malick and very likely his masterpiece.

Desert Runners – A documentary that follows the dramatic stories of several normal people as they travel the globe and pursue the not so normal goal of completing four different desert ultra-marathons in the span of one year.  I watched this one while I was training for my first, and only, marathon.

Cinema Paradiso – A well-known Italian film director flashes back to his childhood when he developed a close friendship with the projectionist of his hometown movie theater and fell in love with cinema.  Cinema Paradiso won the Oscar for Best Foreign Film in 1989.

Life is Beautiful – This film was my introduction to the wonderful Roberto Benigni who both directed and acted in the lead role in a touching film that combines comedy, romance, tragedy, and the power of love.  Life is Beautiful won the Academy Award for Best Foreign Film, Best Musical Score, and Best Actor in a Leading Role.  As a side note, check out Roberto Benigni's acceptance speech at the Oscar ceremony.  It is to die for.

Spinning Plates -A documentary that tells three gripping tales of very different American restaurants and the people that own and operate them.

Bill Cunningham New York – This film profiles New York photographer Bill Cunningham who dedicates his life to capturing and sharing his images of street fashion.  In the course of 84 minutes, I learned to admire the man's passion, respect his work ethic, and was touched by his personal story.

The Zen of Bennett -Tony Bennett is a class act.  This documentary portrays the humility, values, and commitment to growth of a life-long artist.

The Way – This journey film is about fathers and sons, friends, nature, and finding a higher purpose and deeper meaning in one's life.  Martin Sheen and his real-life son, Emilio Estevez, succeed in inspiring.  The setting, the famous Camino de Santiago in northern Spain, only adds to the impact.  A pilgrimage to Santiago has long been on my bucket list.

Shall We Dance? – A successful Japanese accountant and family man feels his life is in a rut. As if by fate, he finds a dance studio where he daringly and secretly takes dance lessons before commuting home after work. This entertaining romantic comedy proceeds to show us how everything changes once that decision to go out on a limb is made.

Buena Vista Social Club – American guitarist and songwriter Ry Cooder travels to Cuba to bring forgotten, pre-Castro musicians out of retirement.  Just as enthralling as the outstanding talent of these aging performers are the stories of their lives.

My Name is Khan – A captivating film about an Indian man with Asperger's syndrome who moves to the United States.  I found out about this one on Twitter based on the recommendation of Brazilian writer Paulo Coelho (The Alchemist).

Twinsters –  I was on the verge of tears throughout this contemporary, well-crafted documentary about an unexpected reunion.  The deep, emotional journey that follows the reunion is uplifting.